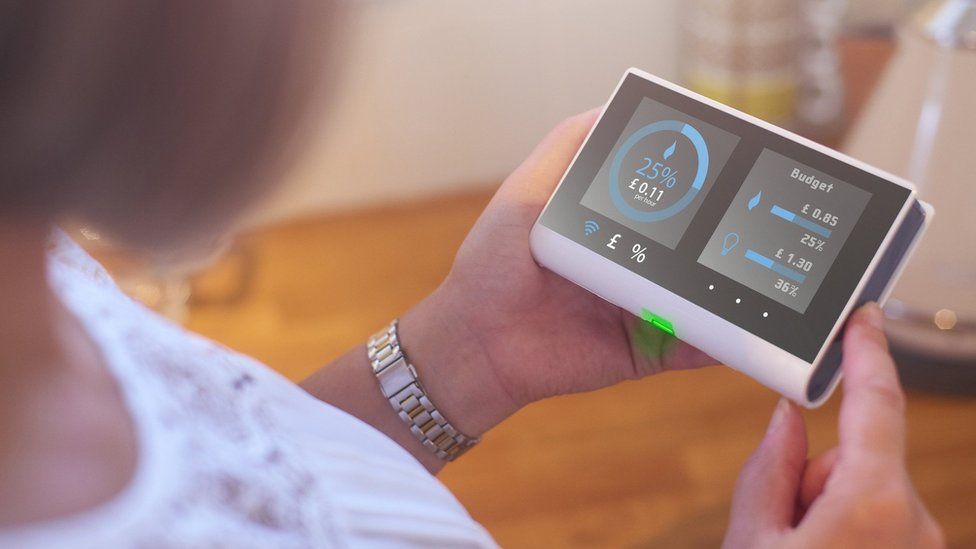 Together Energy is the latest supplier to cease trading amid the surge in gas prices, the regulator Ofgem has said.
Together Energy Retail, which has about 176,000 domestic customers, was part-owned by Warrington Borough Council.
The council, which spent £18m on a 50% stake in the firm in 2019, said it was "disappointed" the firm had gone under, but defended its investment decision.
Ofgem said a new supplier would be found for the company's customers and that energy supply would continue.
A total of 28 energy suppliers, mostly smaller firms, have stopped trading in the UK since August, affecting millions of customers.
In a statement on its website, Together Energy said the "sustained increase in wholesale prices and the securities required to continue to forward purchase the energy", made the firm's situation "untenable".
The rise in global wholesale gas prices has made price promises from many suppliers to customers undeliverable.
Ofgem said customers of Together Energy would be contacted by a new firm once it has been selected.
Households have been advised to wait until a new supplier is appointed before thinking about switching company.
Neil Lawrence, director of retail at Ofgem, said the regulator's "number one priority is to protect customers".
"I want to reassure affected customers that they do not need to worry, under our safety net we'll make sure your energy supplies continue."
Following Warrington Borough Council's initial £18m investment in Together Energy, the authority later lent it a further £20m.
The council said its "vision" was to be "part of a company that tackles the climate emergency by delivering 100% green energy to customers, contributes to reducing fuel poverty and provides local jobs in Warrington".
It claimed its "approach to hedging" was "extremely robust" and added the "enormous and sustained wholesale price rises" had led to the company ceasing trade.
"While it is our absolute priority to minimise any and all exposures we have as a council, we must first, as a priority, ensure that the independent administration process completes in a timely manner," the council said.
Andy Carter, Conservative MP for Warrington South, criticised the council who he said "simply should not have made this investment decision"
"Having highlighted this risky investment many times in Parliament over the last two years it was only a matter of time before the inevitable happened," he said.
"Labour's line will be to blame everyone else but it is clear this decision was taken by Labour councillors and they must be held to account for the losses which will inevitably follow."
Mr Carter said he had met ministers and would attempt to "recover as much of the £52m public money invested in this business".


The collapse of Together Energy may feel like a repeat of a regular story of recent months - a small supplier unable to cope with the pressures of global wholesale gas prices.
It is not. It has an extra twist because local taxpayers' money is involved.
This is an uncomfortable place to be for the local authority, especially as it had previously acquired another council-owned supplier, Bristol Energy.
Robin Hood Energy, funded by Nottingham City Council, closed down and its customers were transferred to British Gas in 2020.
All these councils hoped their projects would tackle fuel poverty. Their intentions, however well intentioned, failed. To rub salt into the wounds, the current crisis is going mean a lot more people become fuel poor.

Household and businesses have seen their energy bills rise in recent months as energy suppliers pass on a sharp rise in wholesale gas prices.
Increased oil and gas demand in Asia, a rapid recovery of some economies after lockdown, and a summer with little wind to generate alternative power, have all contributed to rising energy costs.
Another problem is that much of the UK's housing stock is ageing and poor at retaining heat, leaving residents particularly exposed to jumps in gas prices.
Trade body Energy UK has predicted bills will surge by up to 50% in April, when the change to the price cap, due to be determined in February, kicks in. It said the average household could end up paying about £700 more per year.
That, along with UK inflation at a 10-year high and expected to increase further, has prompted warnings of a cost-of-living "crisis".


What happens if your energy supplier goes bust?