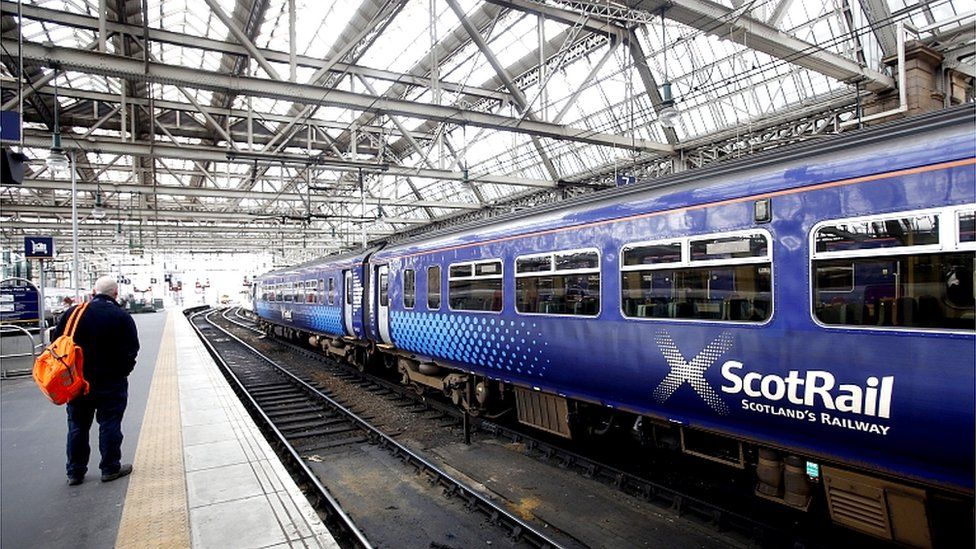 ScotRail could cause "industrial carnage" with plans to axe up to a third of services during an ongoing pay dispute, a union has warned.
Rail workers' union RMT said the newly nationalised operator was proposing "a 30% cut in trains" for several months.
Services have been hit by a shortage of drivers after the Aslef union rejected a 2.2% pay rise and balloted drivers over strike action.
ScotRail said it would announce its plans in the coming days.
About 300 services were cancelled on Sunday and dozens still disrupted on Monday as a new timetable was launched.
However, a reduced timetable is now expected to be put in place until the driver shortage is resolved.
Mick Hogg, RMT Scotland organiser, told 365Nainanews Scotland: "We're talking about a 30% cut in trains over the piece and to me it can only be described as an absolute shambles.
"We've rejected the ScotRail offer as unacceptable and a kick in the teeth to RMT members who went above and beyond keeping the train services running - particularly during the pandemic.
Mr Hogg said he had recommended that the RMT ballot members for action short of a strike - with any action co-ordinated with the drivers' union Aslef.
Alongside a ballot of UK workers over Network Rail cuts, which closes on 26 May, Mr Hogg said it was "safe to say that industrial carnage is days away".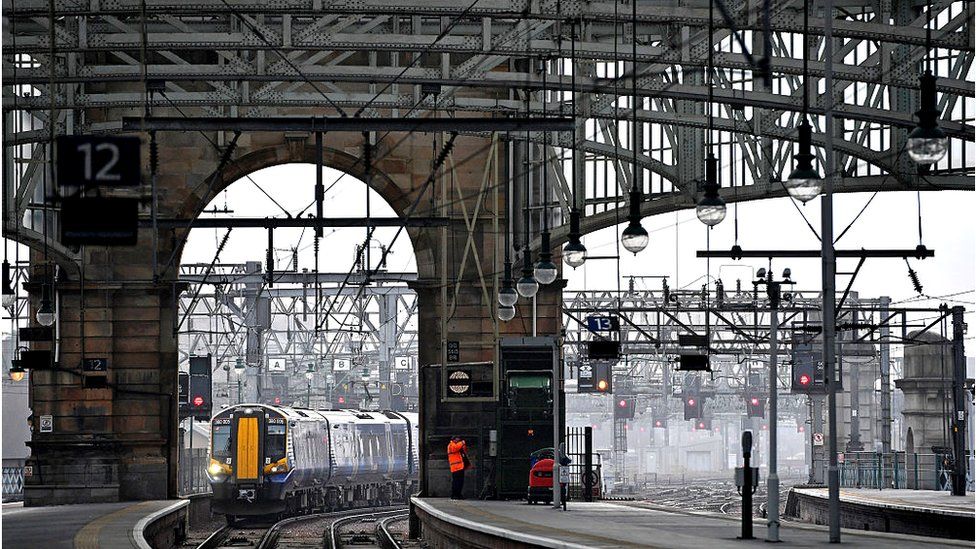 Aslef described ScotRail's proposals as the biggest cuts to rail services "since the dark days of Beeching" in the 1960s.
Scottish organiser, Kevin Lindsay said: "We will not stand aside and watch our railway being dismantled as a consequence of appalling mismanagement and a failure to recruit enough drivers.
"If the Scottish government plan goes ahead to cut trains, it will undermine their own climate targets, and rip up all of the commitments they gave in relation to the future and importance of rail at COP26."
ScotRail said it was looking at how to deliver "greater timetable certainty and reliability for customers" while the problems continued.
David Simpson, ScotRail service delivery director, said: "We are experiencing a driver shortage, which means some services will be cancelled."
He said because of delays to training new drivers during the pandemic, ScotRail relied on drivers working overtime to run a full timetable.
He added: "Unfortunately, since Aslef announced it would ballot for strike action, a significant number of drivers, but not all, have declined to make themselves available for overtime or rest day working."
ScotRail has been run by a company owned by the Scottish government since 1 April.
The previous operator Abellio had its franchise ended early amid criticism of the quality of the service.
Under Abellio, ScotRail increased the number of services to more than 2,400 trains running every weekday, an increase of 9% a decade before.
When the Covid pandemic hit in March 2020, services dropped drastically as passenger numbers fell by 95%.
ScotRail increased daily services back up to about 2,150 this month, but it saw last weekend because of the driver shortage.
A Transport Scotland spokesperson said: "Scotrail is looking at how best to manage this including looking at revising timetables.
"Our experience is that people want certainty when they travel so we are looking at how best to provide as much of that as we can during this challenging period."