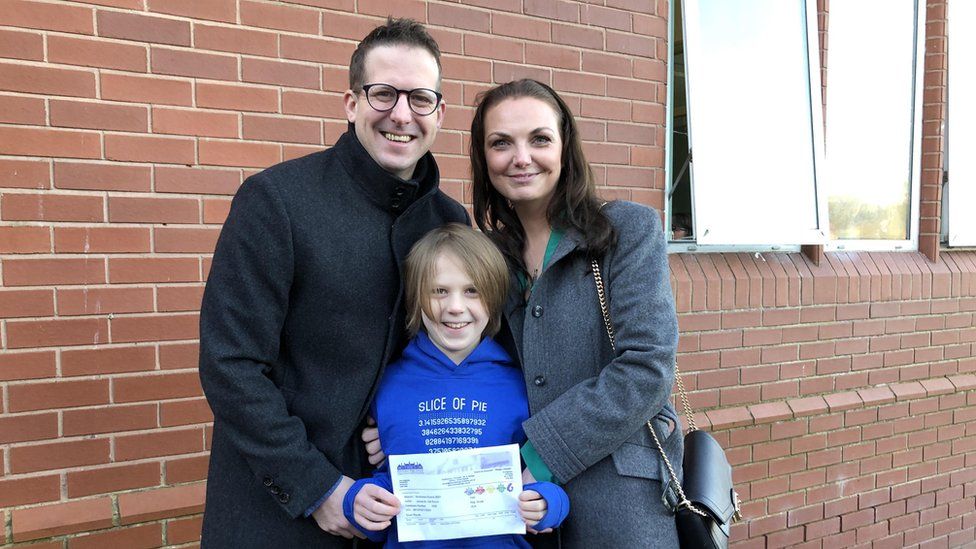 A maths prodigy is celebrating gaining a GCSE - aged just nine years old.
Leonardo, from Mostyn, Flintshire, gained a C grade in intermediate maths - normally studied by students six or seven years older - after sitting the exam in November.
His tutor, Jade Ashbrook, said: "I genuinely believe he's got the type of mind that Nasa would like to employ."
Leonardo is already revising to sit the higher maths paper this summer.
His parents Emma and Michael said they were "overwhelmed, overjoyed and super, super proud".
Mrs Del Rosso said: "It's a massive thing for a nine-year-old to sit down for two exams of 90 minutes each.
"We didn't know that he'd be able to cope with that bit, just going through the process of taking the exam.
"We're thrilled that he did and to come out with a pass is just unbelievable."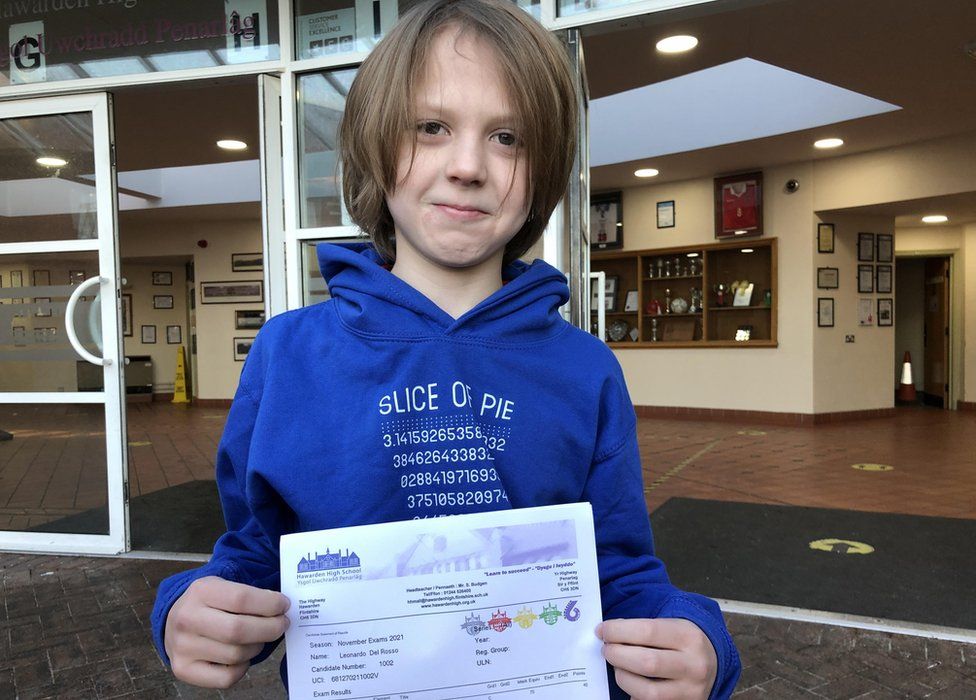 Leonardo's first love is science but, as he was unable to study the practical elements of the course, he decided instead to take the maths GCSE after home-schooling during the summer.
Rhian Roberts, his teacher at Ysgol y Llan in Whitford, near Holywell, said Leonardo had "astounded" everyone at his primary school with his ability.
His parents found a personal tutor to help once a week - but he rest was all down to him as he worked his way through text books and test papers.
He had to sit in a separate room to the 15 and 16-year-old pupils also taking the exam at nearby Hawarden High School.
But the hard work paid off, with a grade just below the maximum B grade available for the intermediate level.
Ms Ashbrook, added: "With maths and science, he's going to be a name to look out for in the future."