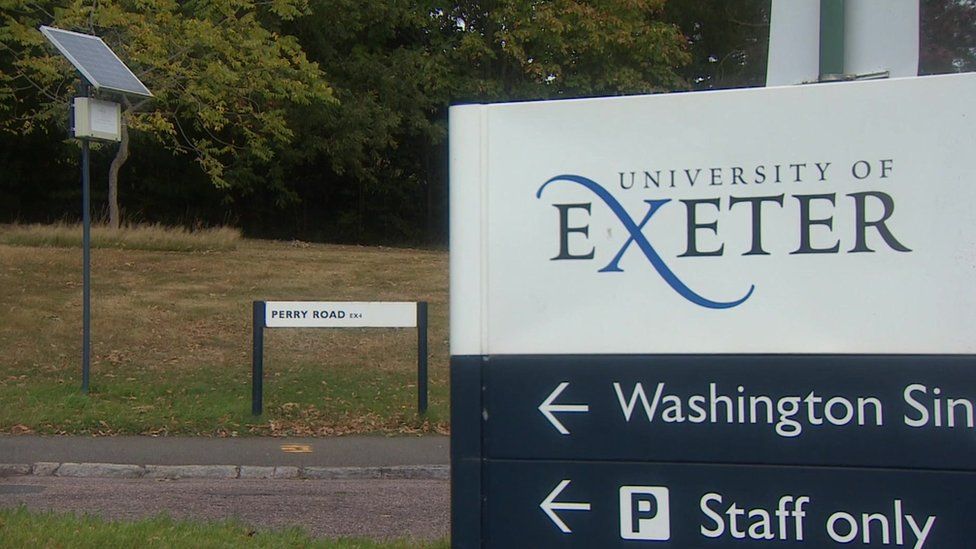 A university academic who said she was sacked because of her loud voice has been awarded £100,000 after winning her claim for unfair dismissal.
Dr Annette Plaut, 60, alleged a combination of her being female and loud led to her dismissal from The University of Exeter's physics department where she had worked for 30 years.
The university said Dr Plaut was dismissed over how she dealt with PhD students and that it would appeal the ruling.
The tribunal, held in Exeter, was told Dr Plaut was a so-called "Marmite" character, who some found "overbearing" and did not like her boisterous style.
The university claimed she was dismissed over the way she dealt with two PhD students, and that Dr Plaut was perceived to shout at students and colleagues.
Dr Plautt said she had a "naturally loud voice" that came from her middle European Jewish background.
The tribunal panel said her parents left Germany before World War Two and she felt "very strongly that her inherent characteristics include a stereotypical loudness and demonstrative and argumentative style of interpersonal discourse".
"Over the years some colleagues and some students have found this somewhat overbearing, despite Dr Plaut telling students and colleagues that she means nothing by it," it said.
The tribunal ruled she was unfairly dismissed and claims of victimisation and harassment in respect of her suspension in April 2019 succeeded.
It dismissed claims of race and sex discrimination apart from one harassment claim.
Dr Plaut told a remedy hearing that she wanted to be reinstated after being consistently treated unfairly by the university over decades and targeted for dismissal.
The university said the dismissal had nothing to do with her being female or Jewish.
It said: "We continue to believe there are serious inaccuracies in these judgements and we are appealing the decision of the employment appeals tribunal."