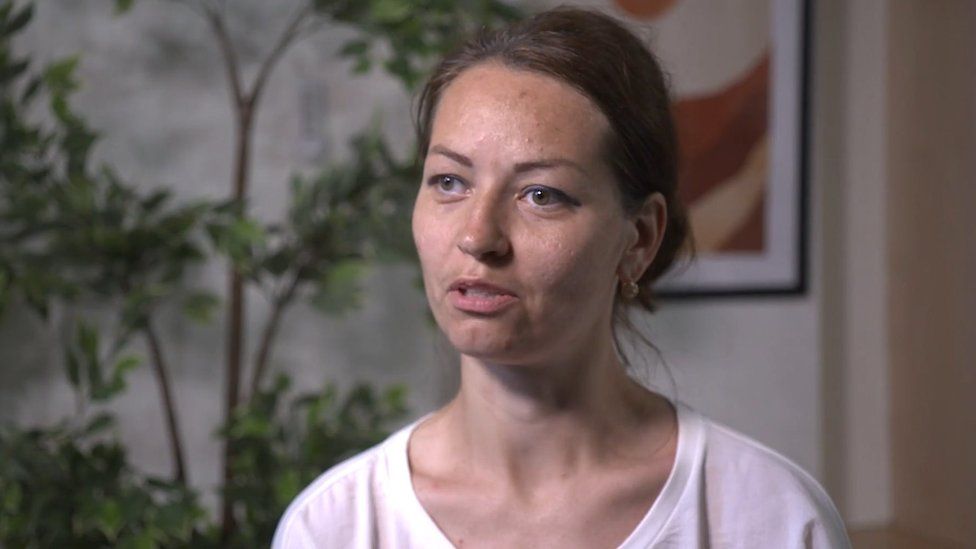 A disabled Ukrainian mother says she is having to make a 46-mile round trip to get her son to school after they were moved into emergency accommodation.
Liza and Herman, eight, came to Oxfordshire in March after fleeing Dnipro following the Russian invasion.
They were living with a sponsor and Herman started a new school but they were moved into a hotel three weeks ago after the relationship broke down.
Oxfordshire County Council is trying to find a long-term solution for the pair.
Liza, who has cerebral palsy which affects her mobility, starts the daily three-hour round trip by bus with her son at 06:50 from their hotel in Oxford.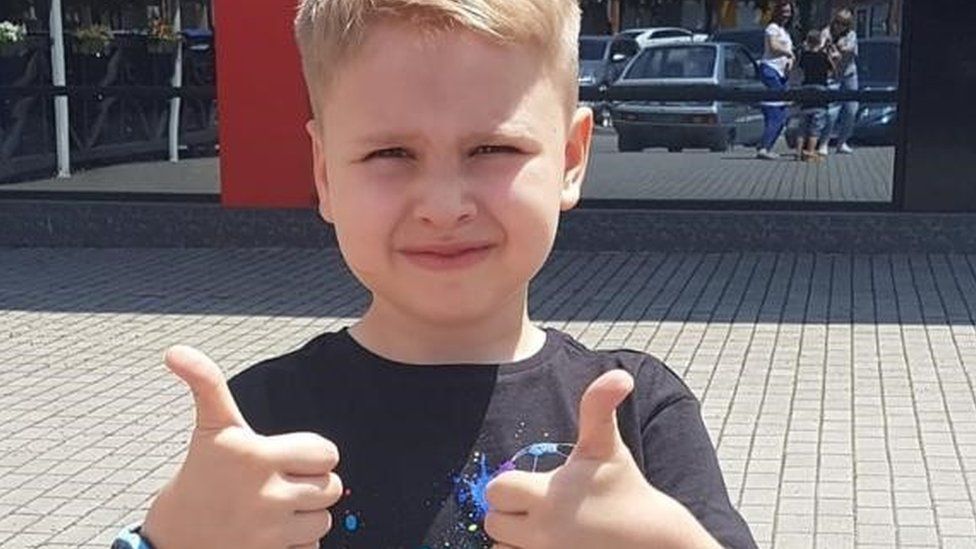 She said they have cereal for breakfast and use boiled water to make porridge for dinner but do not have facilities to carry out day-to-day tasks like washing their clothes.
"It's very uncomfortable here. It's very difficult, it's very expensive. I have no means to cook fresh food for my son," she added.
"I can't afford to despair for the sake of my son, who is also the source of my strength. I want him to be safe, I want him to be well, I want him to be healthy."
Once a week, while Herman is at school, Liza spends time at a project started by a GP for Ukrainian refugees.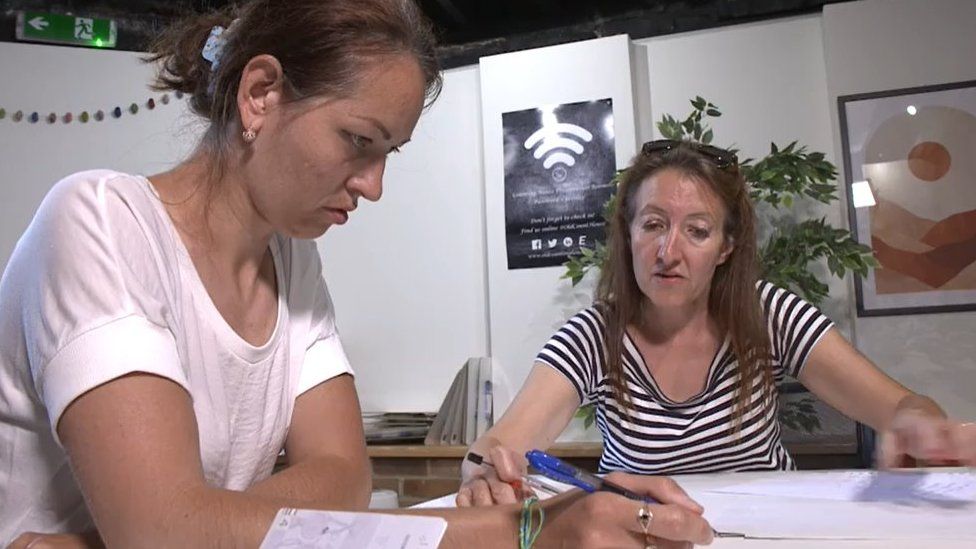 Dr Angela Adams set up WISHFUL (Welfare, Integration, Support, Health, Friendship for Ukrainian Life) to support about 300 refugees living in south Oxfordshire. It has received funding from NHS England.
"It's just trying to be there to support somebody who's in a real crisis and doesn't have anybody else to help them," Dr Adams said.
"If you have fallen through the cracks and you're vulnerable or if you just need extra help for health and navigating through systems then hopefully this project will be very useful."
A council spokesperson said it was aware of Liza and Herman's situation and "worked quickly to provide immediate temporary accommodation" for them.
"We are now reviewing their accommodation and wider needs to find longer-term solutions. This includes connecting the individuals with community networks and support," they added.

Follow 365Nainanews South on , , or . Send your story ideas to .