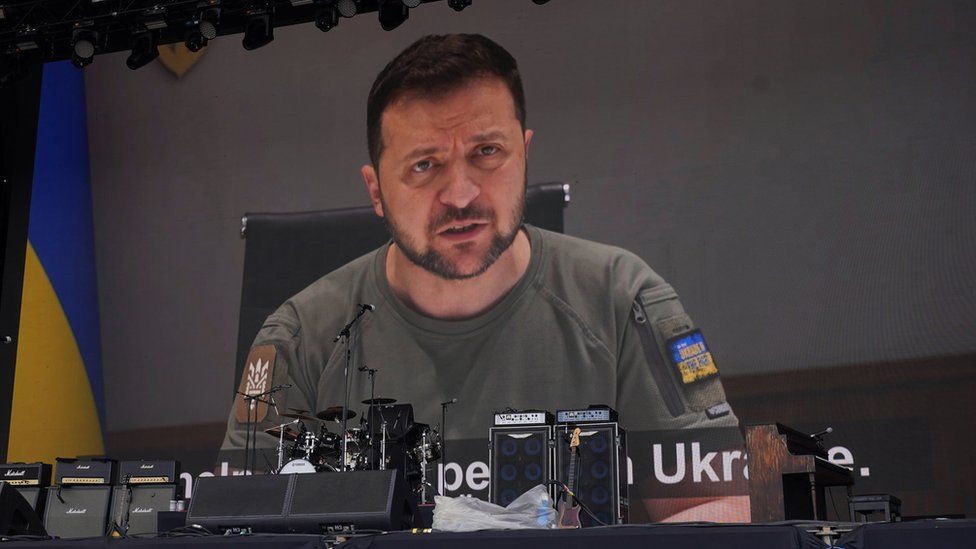 The Glastonbury Festival has opened with a video message from Ukrainian president Volodymyr Zelensky.
In a pre-taped message, Mr Zelensky asked for support during the ongoing Russian invasion.
"We will not let Russia's war stop us," he told the crowd at The Other Stage before the Libertines began their set.
"That is why we turn to you for support. I ask you to share this video with everyone whose freedom is under attack."
He asked festival-goes to "help Ukrainians who are forced to flee their homes" by putting "pressure on politicians" around the world.
"The more people who join us in defending freedom and the truth, the sooner Russia's war will end," he said.
Libertines singer and guitarist Pete Doherty later led the audience in a chant of Zelensky's name, over the riff to The White Stripes' Seven Nation Army.
"The Zelensky thing was quite surreal, I won't lie," said his bandmate Carl Barat after they came off stage. "It's a strange collision, but it made sense."
The Libertines attracted an audience of thousands to their mid-morning set, which ushered in Glastonbury's first full day of music. They launched straight into Up The Bracket, before reeling off tracks like Vertigo, The Ha Ha Wall and Gunga Din.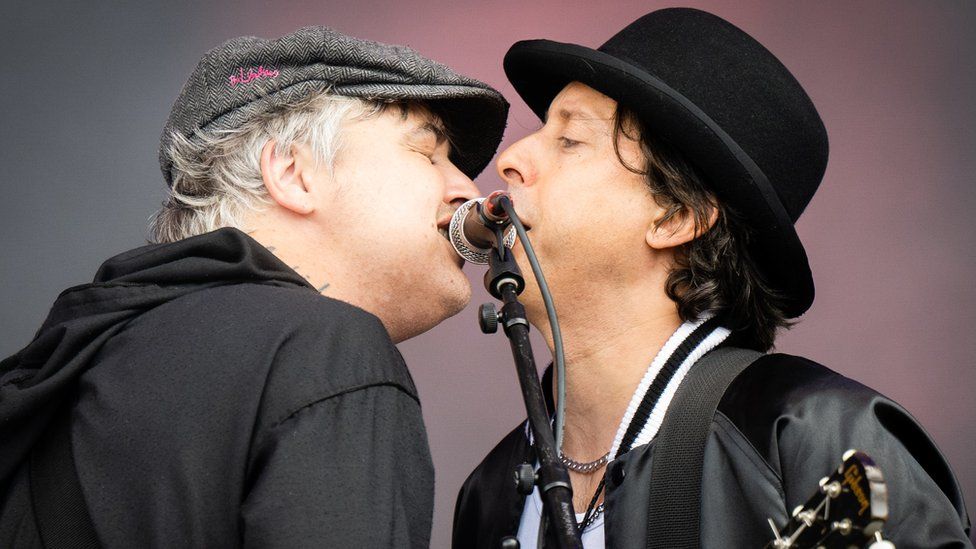 By the time they played Can't Stand Me Now and What Became of the Likely Lads, fans were crowdsurfing and letting off fireworks.
"That was pretty mind-blowing," said Barat. "I feel a little bit stage struck. It was great just to see all those people, and to be the first on as well.
"I first came here when I was one year old and I've been here ever since, through various rights of passage - jumping over the fence with a fiver in your boots, to coming with a band and playing the Pyramid Stage, so Glastonbury's always had a special place in my heart."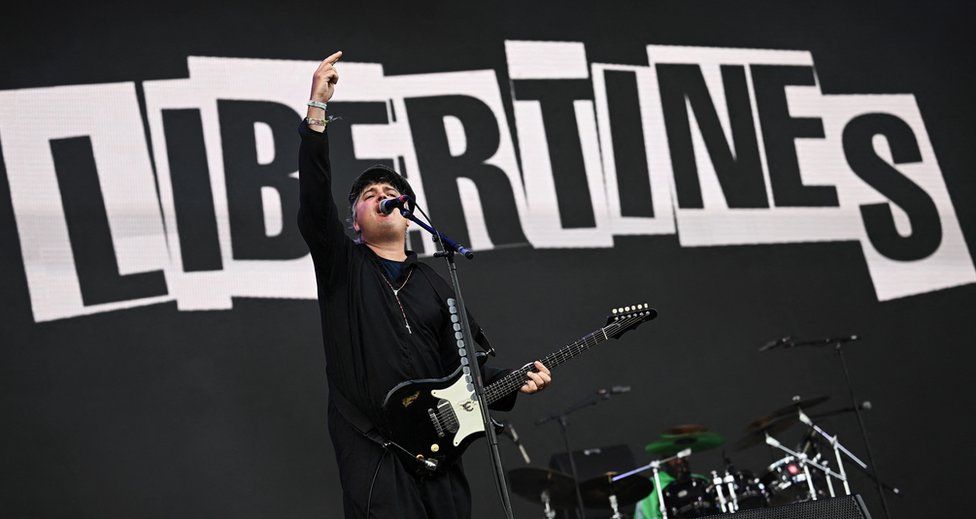 The Libertines were the first act to play one of the festival's main stages since 2019, following two years of Covid-related cancellations.
The virus is still having an effect this year, however, with The Chemical Brothers pulling out because Tom Rowlands is ill.
The dance duo's withdrawal on Friday came just three days after they were announced as late additions to DJ in the Arcadia area.
"We were so excited to be back in the fields and to celebrate the return of the festival," they said in a statement on Friday. "We were hoping that more days rest would allow Tom to recover from Covid this hasn't so far been the case."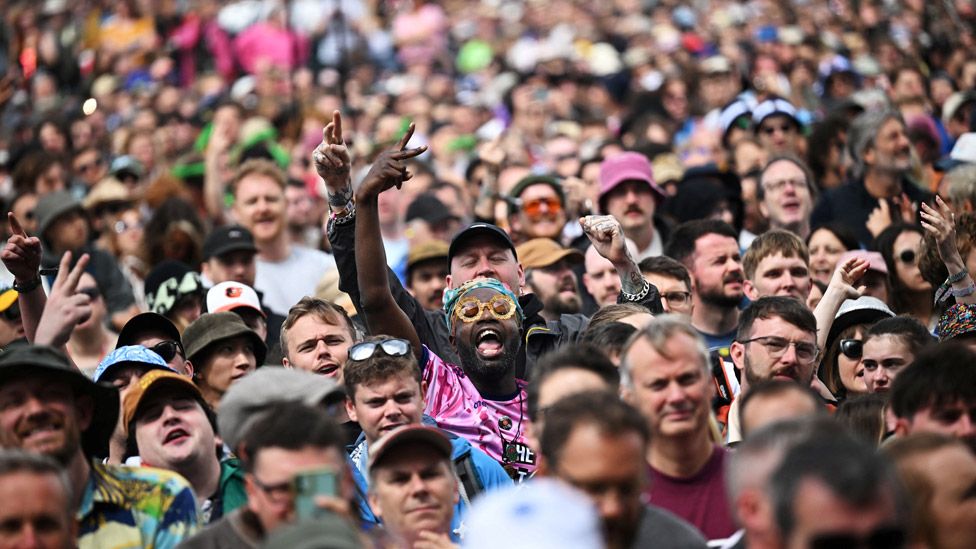 Earlier this week, The Damned also pulled out of their headline slot on the Avalon Stage because of Covid.
Other acts on the bill on Friday include Sam Fender, Phoebe Bridgers and main stage headliner Billie Eilish.
Rock group Wolf Alice are making a last-minute dash to the festival after their flight from Los Angeles got cancelled on Wednesday night.
After appealing to fans for the loan of a private jet, they finally made it to London by catching a connecting flight from Seattle.
Thee group, whose latest album Blue Weekend was nominated for the 2021 Mercury Pirze, are bound to receive a hero's welcome if they make it for their slot on the Pyramid Stage just before teatime.
Several Ukrainian artists are expected to play the festival this year, including Kalush Orchestra, who won this year's Eurovision Song Contest in May.