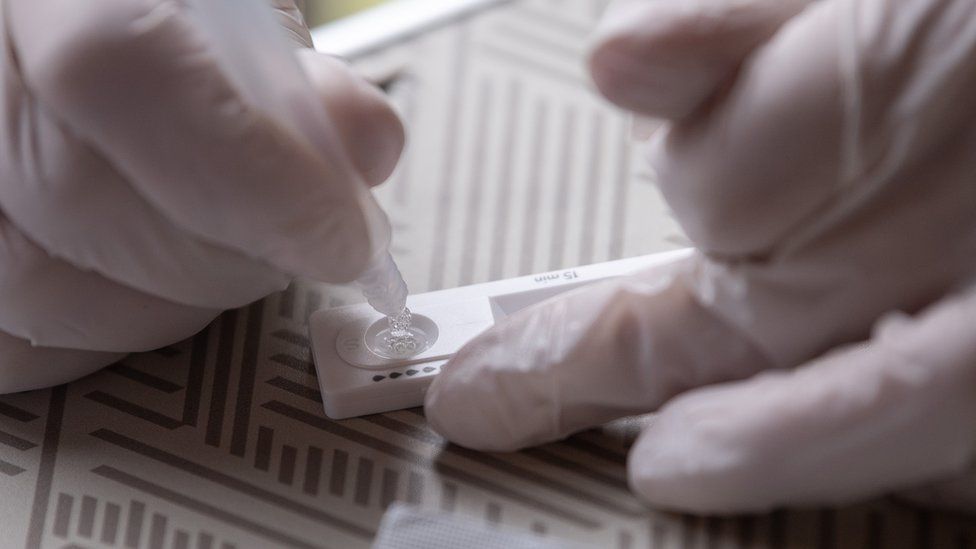 Mandatory isolation for those who have come into close contact with someone who has tested positive for Covid-19 has been scrapped on the Isle of Man.
People will instead be offered free home testing for seven days using lateral flow tests.
Until now, those who were not fully vaccinated were automatically told to isolate, even if they themselves had tested negative.
The chief minister said the number of people in isolation became a "concern".
'Less intrusive'
Howard Quayle said the new regime was an "appropriate alternative to having large numbers of our community in self-isolation."
The number of people who had been subject to quarantine has not been revealed.
The requirement for fully vaccinated close contacts to isolate was removed when on 28 June.
Mr Quayle said the latest change was "another step" towards living with Covid-19 on the island.
Daily lateral flow tests were "less intrusive" and would "minimise inconvenience whilst helping to keep people safe", he added.
The new regime will apply to all close contacts already in isolation.