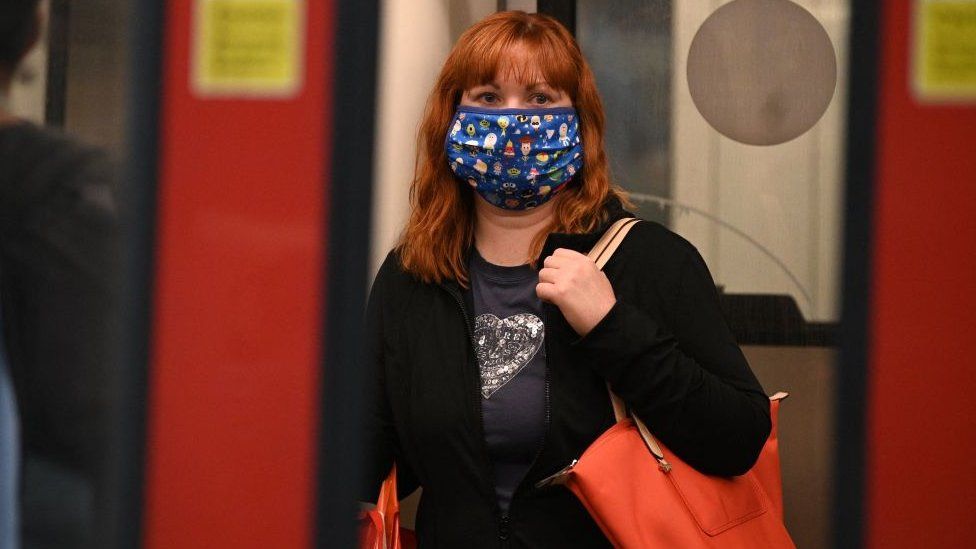 Covid infections have risen again in much of the UK, say experts from the Office for National Statistics (ONS).
Latest data from swab tests in the community suggests in England, where Covid rules are due to be dropped, one in every 95 people has the virus.
That is up from one in every 160 in the previous week.
In Scotland, estimates suggest one in every 90 people is infected, while in Northern Ireland it is one in 290 and in Wales it is one in 360.
The more infectious Delta variant accounts for almost every case.
The data suggest that just over 650,000 people, or 1% of the population in the UK, would test positive for coronavirus in the week to 10 July - up from 400,000 people the previous week.
The ONS says the percentage of people testing positive has "continued to increase" in England and Scotland, whereas the "trend is uncertain" in Wales and Northern Ireland.
Sarah Crofts, Head of Analytical Outputs for the COVID-19 Infection Survey, said: "Infections have increased across much of the UK, with England currently at levels last seen in February this year.
"With infection rates continuing to rise and restrictions easing, keeping a close eye on the data is crucial to see how much protection is provided by the vaccination programmes."