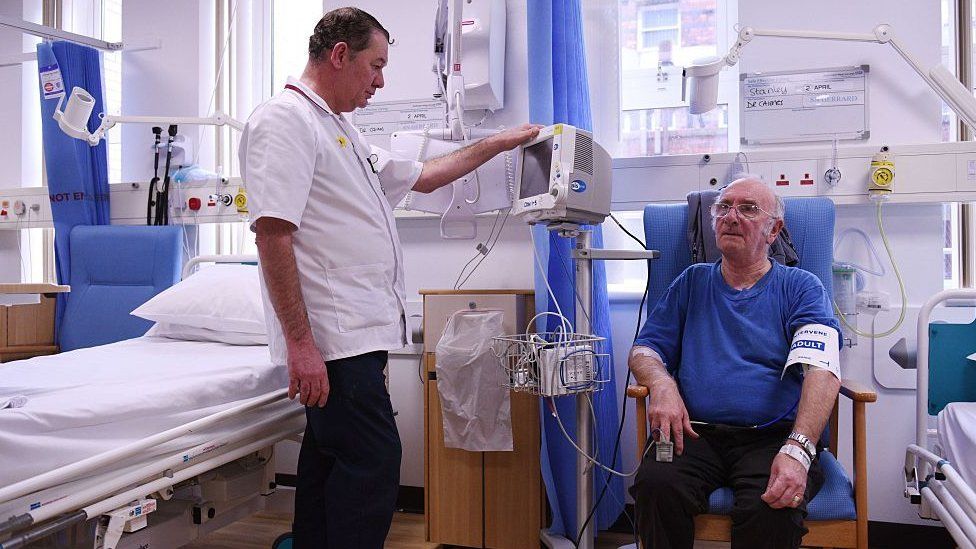 The NHS needs to devolve more power to local areas in England and reduce the number of staff working in national organisations, a think tank says.
The Policy Exchange found there had been big rises in staff employed by NHS England and government in two years.
NHS bosses said changes were being planned, but extra staff had been needed to fight Covid.
The think tank accepted the pandemic had played a role in the rise in staff at NHS England and the Department of Health and Social Care.
But it questioned just how big the central infrastructure of the health service had got over the past decade, saying the way it was currently run was "ripe" for reform.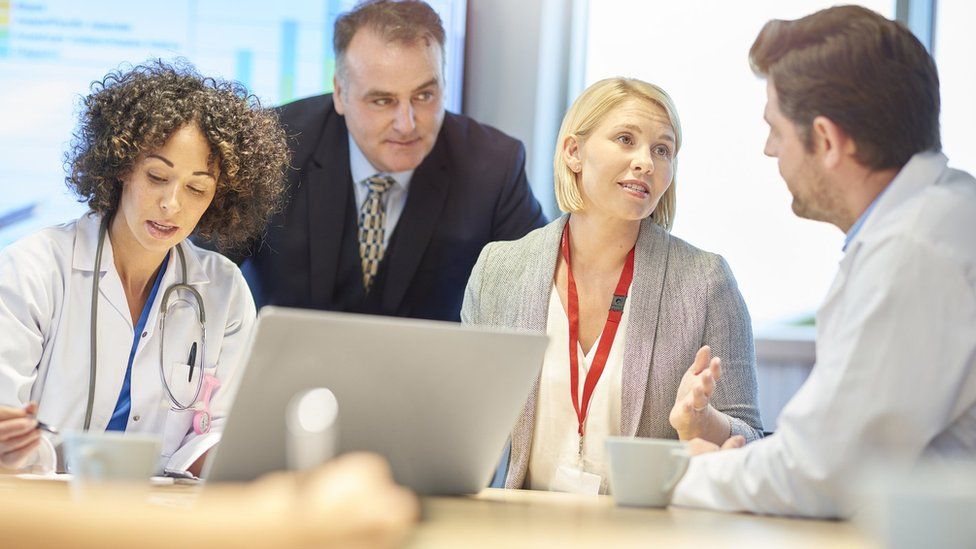 It looked at what are called specialised services. These are things such as proton beam therapy and children's heart surgery, that are only done at a few sites across the country. As a result, they are run centrally by NHS England.
But the budget has grown rapidly over recent years from £13bn in 2013 to more than £20bn now - accounting for a sixth of the budget.
One of the problems, according to the Policy Exchange, is that even relatively common treatments, such as chemotherapy, kidney dialysis and adult heart care, are classed as a specialist services.
The think tank said responsibility for such services should be given to local services as part of an attempt to streamline the national bodies.
And while accepting the pandemic required extra staff, it criticised just how much the numbers employed at national organisations had risen.
It pointed out the Department of Health and Social Care (DHSC) workforce had more than doubled to 4,000 in the past two years, while NHS England's had risen by two-thirds to more than 10,000.
The DHSC said extra highly-skilled staff had needed to be recruited to deal with the "unprecedented demands of the pandemic", including the rollout of the testing and vaccination programmes.
And a spokesman for NHS England said the way services were run was being overhauled, with the introduction of what are known as integrated care systems which would "improve care" and lead to some of the changes for which the think tank was calling.