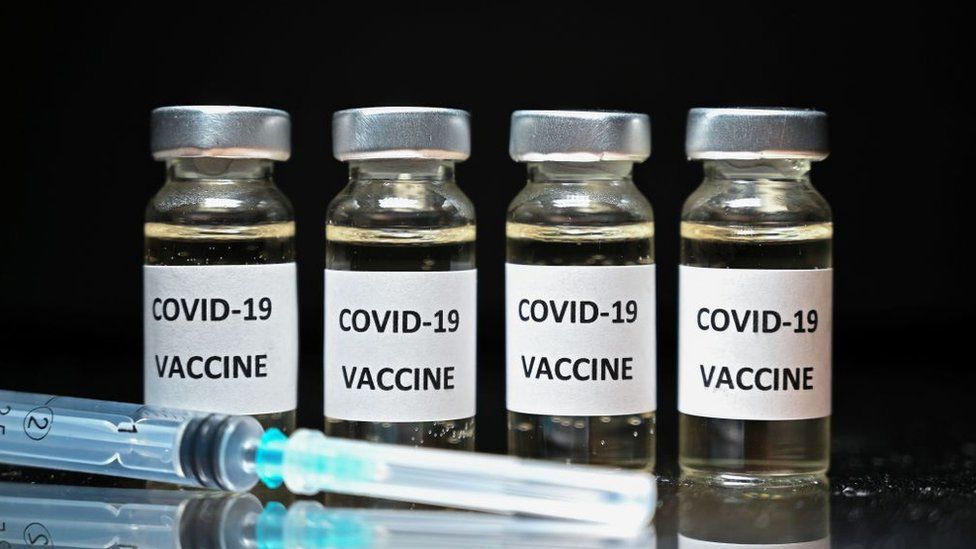 US drug firm Moderna is going to build a new research and manufacturing centre in the UK to develop vaccines against new Covid variants and viruses.
However, it is likely to be 2025 before the plant starts producing any vaccines.
And, under the agreement, the UK has made a commitment to buy Moderna's vaccines for the next decade.
Moderna's Covid vaccines, which have been used in the UK, use a new technology called mRNA.
This uses bits of genetic code to cause an immune response by presenting the body with instructions to build immunity to a virus.
It has proved to be one of the fastest routes to developing vaccines during the pandemic and experts believe the technology could help in other areas such as cancer, flu and heart disease.
Construction on the base is expected to start as early as this year.
Health Secretary Sajid Javid said the partnership would "cement the UK's status as a science superpower", significantly boosting the economy and creating jobs.
And Moderna chief executive Stephane Bancel added he was "excited" about the collaboration.
Meanwhile, the firm has announced its new combined bivalent Covid vaccine, which specifically targets the Omicron variant as well as earlier versions, elicited a "potent neutralising response".
The results suggested the scale of the response was similar to what the firm's current vaccine achieved against the original version of Covid.
The emergence of new variants has made all the vaccines currently being used less effective, particularly at preventing infection.
Moderna is now going to submit results of its trials to regulators for approval for use.
The company said it has already produced several hundred million doses so could be ready to start supplying it from the end of summer if approved.