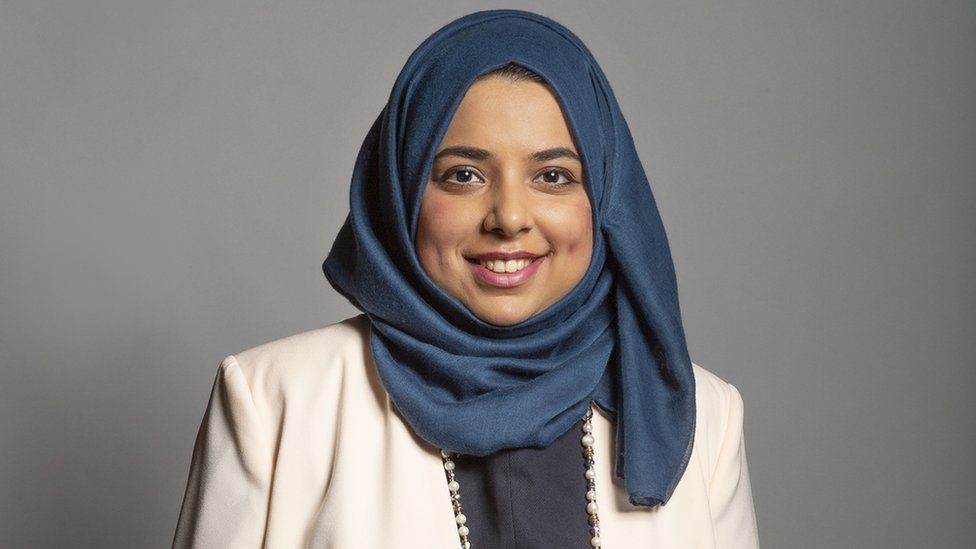 Poplar and Limehouse MP Apsana Begum has revealed she has been signed off sick from work amid a "sustained campaign of misogynistic abuse".
The east London Labour MP said she had been targeted over her race and gender, which she said had been "particularly painful and difficult" as a survivor of domestic abuse.
Ms Begum, 32, called on the Labour Party to "do all it can to ensure such behaviour is never tolerated".
Labour has been contacted for comment.
In a statement, Ms Begum said she had needed to visit hospital on 12 June and was later signed off work by her GP.
She said that because she was unwell she had not been able to participate in an internal trigger ballot, adding that she was "very concerned" about allegations of "rule-breaking and misogynistic intimidation" around the wider process.
A trigger ballot is a Labour Party procedure in which local parties and affiliated groups decide whether a sitting MP should be allowed to contest the next general election without the need for a full re-selection process.
Last year, Ms Begum was , accusations she said had been "driven by malicious intent". She told Snaresbrook Crown Court her "controlling" husband had been in charge of her finances.
Apsana is a strong good woman. Appalling treatment. My full suppirt.

— Jeremy Corbyn (@jeremycorbyn) June 22, 2022
Ms Begum has urged the Labour Party to investigate her complaints of misogynistic abuse "properly", adding it was "vital" appropriate action be taken.
She added: "If the Labour Party is to be the party of equality, it must do all it can to ensure that such behaviour is never tolerated."
Although Ms Begum will be unable to work for the time being, she said her office staff would continue to support her constituents.
Messages of support came from MPs including former Labour leader Jeremy Corbyn and former shadow home secretary Diane Abbott.
Ms Abbott called on her party to intervene in the Poplar and Limehouse trigger ballot process.
"Women of colour on the left are treated with exceptional brutality in UK politics," she said. "But open harassment and intimidation of Apsana Begum is exceptional and rule-breaking in her trigger process is a scandal."
Anti-domestic abuse charity Women's Aid also sent a message of support.
Solidarity with @ApsanaBegumMP. All parties need to ensure that survivors of domestic abuse are not exposed to further harrassment in their roles, and understand the impact that ongoing abuse can have. Violence against women must always be taken seriously.

— Women's Aid (@womensaid) June 20, 2022